Garden decoration in the spotlight!
New special low wall fencing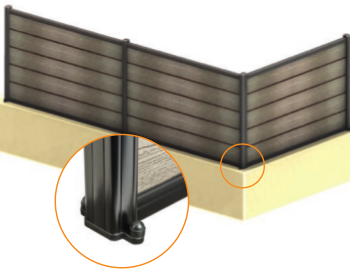 Composite PREMIUM develops a complete range of fences for low walls.
The new dedicated post support for the new 95 cm post is discreet to ensure a final design look!
In addition, the post support adapts to a corner post configuration.
New wall start post + cap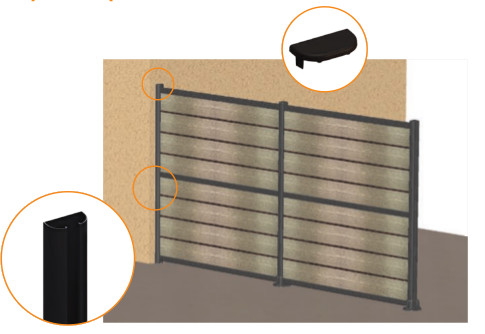 Does your fence start along a cemented wall or pillar?
Now, Composite PREMIUM offers a wall start post with a dedicated cap to make the installation easier while keeping a good quality finish..
Get ideas, customise your fence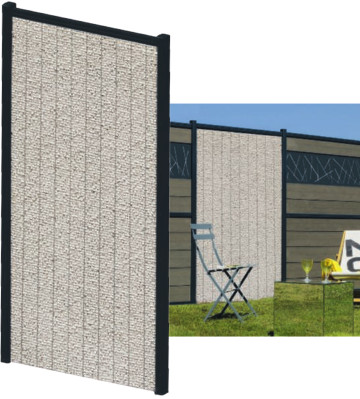 A panel to be filled with gravel of the colour of your choice.
The galvanized steel panel is inserted between two posts.
To be filled with 125 to 150 kg of 15-25 mm gravel.
(not provided).
Dimensions in mm: 800 x 1800 x 40.
Infinite customization!
Let your imagination run wild!
All fencing accessories are now available in black RAL 9005 matt.